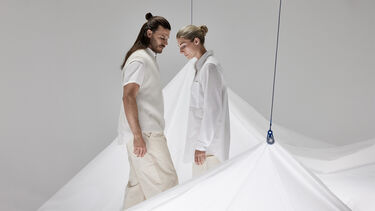 BMW pop up store
Discover the latest in BMW-inspired fashion, accessories, and more. Find us at Sendlinger Str. 10, 80331 München, and indulge in the ultimate BMW experience.
BMW x 3T Bikes
Welcome to the world of BMW and 3T bicycles, where luxury and performance meet to create a unique and unmatched line of high-end bicycles.
BMW M
This is an exercise in control. Maximum reduction and minimum distraction, elevated by moments of conscious design.
Joshua Vides
A new limited-edition collection inspired by automotive workwear fuses the chrome and candy paint stylings of the South Californian lowrider scene with the passionate precision of bavarian engineering.
New moments
The wordmark on this range unveils a new typeface for one of the world's most iconic brands. Drawing on our past to guide us into the future.
Spring Summer
This collection is for the weekend and the spring. It's about oversized cuts, open silhouettes and more volume.